Advantage Air LLC repairs and services all residential air conditioning equipment in the St. Louis, MO area. We service all major brands like Bryant, Payne, Carrier, Trane, Rheem, Ruud, Lennox, Goodman, Heil, York, and more! No system, regardless of the size or brand, would be too difficult for us to handle.
Choosing Advantage Air LLC assures you that your air conditioning repairs will be done in a timely, professional, and honest manner. Our technicians go through a rigorous training process to ensure that they give the best service and are knowledgeable of all air conditioning systems. At Advantage Air we pride ourselves on the high quality of service you will receive and stand by our 1-year service and repair warranty, with the exception of refrigerant. It's our guarantee that you will be satisfied with your service and Advantage Air will be your air conditioning company for all future inquiries regarding your systems.
Top AC Repair Service in a Timely Manner
When your air conditioner needs to be repaired, the only thing that matters is getting it fixed as soon as possible. Summers in St. Louis can reach very high temperatures making it completely unbearable. You need to make sure that you have a reliable company you can count on to do any necessary repairs to your air conditioner. Extremely high temperatures can cause many different health problems and the increased humidity has the ability to do major damage to the interior of your home. At Advantage Air out goal is to make sure you are comfortable all summer long. That's why we offer air conditioning repair in a timely manner by the best technicians.
Signs You Need AC Repair
There are a few different signs that could mean your air conditioner is in need of some type of repair. If you set your thermostat and notice that it is not reaching the temperature it was set to, your energy bill increasing, or any loud noises coming from your system could be a sign that it is time to have your air conditioner serviced. You can lessen the chance of having to have any repairs on your air conditioner by doing regular maintenance and cleaning on it. Give us a call today to schedule your appointment!
Beat the Heat: How To Care for Your Air Conditioning System
As a homeowner, you want to ensure that all of your appliances are running smoothly. In the heat of the summer, the last thing that you want to happen is your air conditioning system to shut down entirely. Not only are breakdowns expensive, but they result in misery when it's hot out. Finding AC repair Ballwin MO homeowners is easy when you know what to look for. The following is your guide to AC repair and the importance of regular maintenance.
How Can You Care for Your AC?
As a homeowner, it's up to you to ensure that your HVAC system remains in good shape. When you neglect an air conditioning system, you're more likely to have to replace it before it's due. In addition, you may find that your AC is no longer energy efficient. While you should always consider the help of a contractor, there are a few tasks that you can take care of on your own.
Change the Air Filter
To maintain your air conditioning system, change the air filter regularly. This is the easiest piece of maintenance and you can do it on your own. Your air filter collects dirt, dander and other particles. Without a filter, you could have more allergens thrown through the air. If your air filter becomes bogged down with particles, however, it stops functioning properly. It lowers your home's air quality can trigger asthma and allergies. In addition, a dirty air filter forces your AC to work in overdrive.
Clean the Coils
Your air conditioning coils are one of the most important components of your machine. The coils are responsible for helping the refrigerant absorb heat. If the coils become dirty, the insulation will reduce how much heat they can absorb.
To keep the coils from becoming dirty, you should clean the area around the outdoor component of your AC. Keep it clear of any debris or plant life. Make sure that whenever you decide to clean your unit that you power it off.
Run Your System
One mistake homeowners make is they turn off their AC when they leave for work and turn it back on later in the day. The logic behind this choice is to save energy when they aren't home. While technically you can save energy during the day, it may not result in reduced electric bills. In fact, it could overwork your AC every day.
When you turn off your AC, it has to work harder to cool down your home when you turn it on again. Your home becomes warmer throughout the day and while you are out. Your air conditioner may use more energy to cool down the home than it would have if it kept at an average temperature. Another disadvantage to turning off your AC is that your food in the pantry could spoil.
Check the Condensate Drain
Your condensate drain is responsible for allowing condensation to drain outside. If the drain becomes clogged, it can interfere with the drainage system. If you want to ensure that your AC runs efficiently, you should check the drain periodically. If you notice that water isn't draining or an obstruction, try to remove it. In some cases, you may need to call a professional company to help you unclog the drain.
Hire a Maintenance Contractor
The best way to care for your HVAC equipment is to let us take care of it for you. Between your home, family, work and other errands, you don't always have time to be up to date on your AC maintenance. When you have a scheduled maintenance plan, you can rest easy knowing that your HVAC is in good hands.
Why Is Annual Maintenance Important?
If you don't hear or see anything wrong with your heating and cooling unit, then you might not bother to call a repair service. A lot of people don't think about their AC until they have a problem. Unfortunately, by then, it can be a more severe and costly issue. The following are some of the many benefits of keeping to a maintenance schedule.
Utility Bill Savings
Most people want to save as much money as possible. Do you notice a severe spike in your electric bill in the summer? While prices will undoubtedly rise when there are extreme temperatures, you should not have to worry about paying more than your fair share for comfortable air.
Neglected ACs have to work harder to cool down your house. The harder that your AC has to work, the more electricity it uses. You could be spending too much on your electric bill if you don't have annual inspections and repairs done to your unit.
Repair Bill Savings
We know how expensive HVAC repair bills can become. Regular maintenance bills don't cost a lot. However, if you have to replace your evaporative coil or compressor, you could be spending thousands of dollars on a repair.
To keep your evaporation coil functioning properly, you need annual cleanings and refrigerant recharges. When the refrigerant is low, it causes the machine to work harder and can cause the failure of the evaporative coil. Once this happens, you can't repair it. You have to replace it.
Annual maintenance is the best way to save on future repair bills. Consider it an investment in a future without expensive service.
System Operation Safety
Your HVAC system consumes a lot of power. If you don't have your AC inspected periodically by a professional, you could have a potential fire hazard on your hand. Additionally, bad wiring could become an electrocution risk. If you know that your AC's wiring and structure are in good health, then you shouldn't have to worry about any hazards. Likewise, a poorly cared for the HVAC system is more likely to reduce your home's air quality.
Breakdown Prevention
One of the major benefits of AC repair Ballwin MO residents trust is that it helps prevent a complete breakdown of the system. If you're in the middle of a heatwave, the last thing you or your family needs is to have the AC completely shut down. Not only will that make your home's air temperature and quality miserable, but it can cost you thousands of dollars to get it running again. Odds are, you would have to replace the unit entirely. Maintenance catches problems before your AC refuses to turn on.
Which Services Should Professionals Handle?
We know how important it is for you to have your AC functioning throughout the summer months. While there are things that you can do to care for your unit, there are some responsibilities that you should leave to the AC repair Ballwin MO professionals.
Regular Maintenance and Inspections
You should never attempt to do an in-depth inspection on your own. Most people outside of the HVAC industry wouldn't know what to look for. Not all problems are obvious. For maintenance, you need experienced hands to take care of your AC. You do not want someone inexperienced to calibrate or look through your machine. You need the right tools and experience. If you try to perform regular maintenance tasks, you could damage the AC. Likewise, you could miss something through regular inspections.
Short-Cycling Compressor
Short-cycling occurs when some mechanical failure causes your run times to stop prematurely. Then, it will start again afterward. Generally, short-cycling indicates that there is a larger issue. While you can have the compressor replaced, you also have to find the source of the problem before the replacement fails. Some reasons for short-cycling can include:
Dirty condenser
Low refrigerant
Small temperature control differential
Since there are so many probable issues, you need a technician to narrow them down and know which problems to fix.
Air Conditioning Sizing
If you plan to replace your current HVAC system or if you want a brand new one for any reason, do not rely on yourself to size it. You could buy a system that is too small or too big for your home. A professional can provide you with the correct numbers. When a contractor sizes your air conditioner, he or she has to think about the cooling load, the ambient temperature, and the volume of cooling necessary for your home.
Electrical Issues
Your HVAC system is a complex system of motors, tubes and electrical wires. Most people are not familiar with the system inside of an air conditioning. You should never try to repair electrical issues on your own. Not only could you damage the system and cause short-circuiting due to it but you could electrocute yourself in the process or create a fire hazard.
What Should You Look for in an AC Repair Professional?
Whenever you hire a professional team, you need to trust that they can do the job that you hired them to do. No one wants to receive a service, only to find out that it was done poorly or that they need to have someone else fix what a so-called professional messed up. Our AC repair Ballwin MO residents count on can ease your worries.
To find the best possible AC repair professional, follow our advice.
Years of Experience
Experience is one of the most important factors in whether you can trust your HVAC repair contractor. While everyone has to start somewhere, you are more likely to find a company that understands what you need and how to take care of your HVAC if you choose one that has years, if not decades of experience. With that much experience, you can guarantee that the company has worked on AC units similar to yours and have probably seen the same problems that you witness. The more experience a contractor has, the less likely he or she is to make mistakes.
Insured Against Accidents
Accidents can happen to anyone. While you are less likely to see mistakes when dealing with experienced contractors, it does not change the possibility that anyone can make an error. If an accident happens, you need to know that they have insurance. If they do not have insurance, then you could be held liable for the medical bills and damage to your unit or home. Insurance protects the contractor and yourself.
Communicative and Understanding
We understand how important home comfort is. You deserve an HVAC repair company that can explain to you the process and help you to understand the different repairs that need to be made or the importance of a maintenance plan. When you talk with an AC repair professional, he or she should be able to communicate complex HVAC system topics clearly and understandably. Likewise, he or she should be trustworthy and easy to talk to. You should never be afraid to ask as many questions as you need.
How Can You Prepare for an HVAC Maintenance Plan?
Once you know that you require preventative maintenance, it is time to think about a plan. We can help you develop a plan that fits into your schedule and works with your particular system. You can prepare the plan by looking through your owner's manual. There should be a note of maintenance periods for the unit. You should read through the manuals of any components to the HVAC unit. This includes:
Boilers
Air handlers
Chillers
Motors
The manuals provide you with guidelines when it comes to your maintenance plan. When determining your maintenance plan, you also have to take into consideration how complex your system is. During the inspection, we can determine the complexity of your particular brand and model.
If you run your AC a lot in the summer or throughout other times of the year, then you may need maintenance more often.
How Can We Help Your AC Remain in Working Order?
Your HVAC system or air conditioner is more likely to function for years to come if you perform regular, preventative maintenance. When it comes to AC repair Ballwin MO residents need, we have the solutions.  At Advantage Air, we offer maintenance plans and same-day service! Contact us at 636-230-5572 for more details!
Breaking Down Different HVAC Filters
Not only do you depend on your air conditioner to keep you and your family cool and comfortable, but you also rely on the appliance to keep your home's air clean. HVAC technology's come a long way, and homeowners have plenty of options for air filters. While Advantage Air specializes in professional AC repair Ballwin MO, we also educate our customers on making the most of their heating and cooling systems.
Pleated Filters
If you have anyone in your home who has allergies, respiratory issues or asthma, consider installing a pleated air filter. The material captures dust and various other pollutants. Choose filters with a higher pleat count, as they do a better job filtering particulates.
Fiberglass Filters
Ideal for those looking for a low-cost way to scrub the air, fiberglass air filters work better at protecting HVAC systems rather than filtering the air. This option may not work well for households with people with respiratory issues.
Reusable Filters
Rather than dispose of your air filters, you may prefer the more sustainable approach. You can wash and reuse washable air filters, but read the manufacturer's instructions carefully to take proper care of your filter. This option costs more than others, but you may find they more than pay for themselves over the years.
HEPA Filters
For a peerless experience improving your indoor air quality, check out your options for high-efficiency particulate air filters. HEPA filters block out 99.97% of air contaminants.
UV Filters
During cold and flu season, install a UV filter for your air conditioning unit. They don't do a great job of blocking pollutants, but they'll keep your home free of viruses and bacteria.
See how much of a difference having a great air filter in your home can make. To learn more about which filter suits your needs best, contact Advantage Air at 636-230-5572 or submit an online form.
9 Ways to Tell if Your HVAC System is Energy Efficient
It's been said that time is money, but it might be more accurate to say that energy is money. We all need the energy to make It through the day, and so does your HVAC system. Unfortunately, though, many people are living with an HVAC system that is not energy efficient, which wastes time and money continuously. There are several telltale signs you can pay attention to that may indicate this is the case. What are these signs, and how exactly can you tell whether your HVAC system is energy efficient? Start with these nine tips.
Having an energy-efficient HVAC system is one of the easiest ways to lower your bills, save money, and keep your home at a consistent temperature. Inefficient HVAC systems are costly and inconsistent, so if you notice that any of the following apply to your system, it may be time for a service call.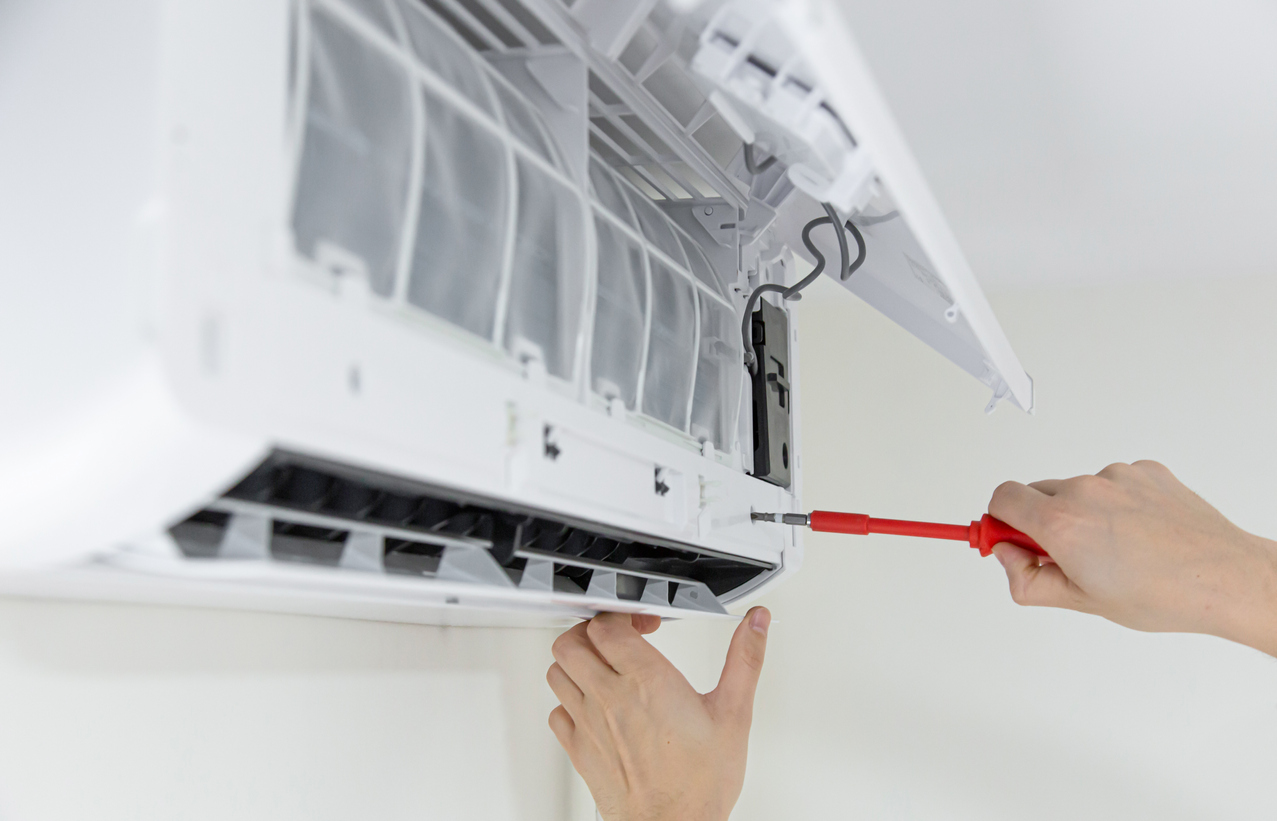 1. Consider the Age of Your Unit
Heating and air conditioning units in St. Louis have to work hard. Summers can be blisteringly hot, and winters can be freezing cold. With all this hard work, wear and tear accumulate, and every cooling and heating system has a lifespan. Even if your unit does a great job, its efficiency will generally decrease over time, and units that are between nine and 12 years old will often be on the decline, making them less energy efficient than their newer counterparts. This decline in efficiency can be contributed to several factors:
Internal parts wear down and work less effectively
Dust and debris accumulate, inhibiting performance
Technology becomes outdated compared to new models
If your unit is around ten years old, this is a sign it's likely not as efficient as it could be. It may be time for a replacement, or it's time to start investing in regular maintenance to ensure that it continues running smoothly.
2. Pay Attention to Hot and Cold Spots
The age of your unit isn't the only indicator of its energy efficiency. How it performs on a daily basis is an even more important metric to measure its efficiency by. One element of that performance to pay attention to is the presence of hot and cold spots throughout your home. Inconsistency can be indicative of inefficiency.
If you notice that certain spots throughout your home are hotter than the rest, there are a number of causes that may be to blame, including:
Blocked air vents
Air filter needs replacement
Air leakage due to poor insulation
HVAC equipment is the wrong size
Each of these problems can cause heat to be disproportionately directed towards specific areas of your home, thus creating the appearance of "hot spots" that are warmer than the rest of the surrounding area.
Similarly, you might notice the appearance of cold spots in your home, too, where it is much colder than the surrounding area. This can be caused by any of the aforementioned issues. If you notice hot or cold spots throughout your home, it is a good indication that your HVAC is not energy efficient.
3. Don't Ignore Fluctuations in Your Bill
Yet another important consideration to pay attention to is the consistency of your energy bills. If you notice that it randomly seems to spike, apparently unrelated to your usage, it's a good indication that your heating and cooling system is not as energy efficient as it could and should be. The biggest cause for concern is bills that steadily increase. This phenomenon can be caused by a number of issues, including the following:
HVAC system is wasting energy
HVAC is overcompensating for a problem
HVAC is running longer cycles
It is normal for bills to creep up slowly over time as the efficiency of your unit declines due to normal wear and tear, but if you observe a sudden and random spike or a dramatic increase in a short period, these are signs that you may need to invest in a service call to assess the problem. Your central air and heating unit can only handle so much before its energy efficiency will eventually decrease and leave you with bills that have increased.
4. Think of How Often It Has Been Serviced
Too many people wait until something goes wrong to call a heating and cooling company. When something goes awry, heating and air conditioning services can certainly help, but preventative care is the key to keeping things running smoothly in the first place. This is why it's so important to invest in regular service calls to keep your unit clean, efficient, and well-maintained. An HVAC professional can prevent many of the most common problems that arise and compromise the energy efficiency of a unit.
Chances are, then, that your unit is not running at optimal efficiency if it has not been serviced regularly. Air conditioners, in particular, necessitate routine cleaning — and if this is not done, dust and debris can accumulate that cause your unit to run at a much lower efficiency than it otherwise would. It's better late than never, though, when it comes to maintenance! Even if you've gone years without a service call, you can — and should — enlist help from a professional HVAC repairman to come and do routine servicing on your unit.
5. Make Note of How Frequently the System Runs
An HVAC unit that is running normally will run cycles throughout the day — for most units, these cycles are 15 to 20 minutes and run two or three times every hour. You can generally notice when a cycle is running because you will hear your unit power up and feel air coming from the vents. This is the normal cycle for energy-efficient HVAC systems, but if you notice that your unit is running shorter or longer cycles, it is likely indicative of an energy efficiency problem.
If your unit seems to turn on and off too quickly, this can be an example of short cycling. The shorter the cycle is, the harder your system will be forced to work, thus expending far more energy than is necessary. This can occur if the unit is the wrong size. If the unit is too big, it will use excessive energy, and similarly, if it is too small, it will overcompensate and use more energy than is necessary, too. Both of these issues can cause short cycling, which wastes energy.
Sometimes, rather than cycles that are too short, an HVAC unit will run cycles that are too long — and this can be just as problematic. Some of the issues that may be to blame include the following:
Low refrigerant
Dirty filter
Debris in system
Luckily, all of these problems can be resolved by a routine maintenance call. If your unit is running cycles that are too long, you'll know — you'll hear that the unit rarely turns off, and you'll see that your utility bills go through the roof, too!
6. Consider Whether You Are Heating or Cooling Entire Home
Older HVAC units tend to have fewer features than newer ones, and this can contribute to lower energy efficiency in a number of ways. One of the most important innovations for newer units, though, is their ability to zone individual parts of your home and heat or cool those areas accordingly. When you are able to selectively condition the air in your home, you avoid the cost of heating or cooling your whole home when you really only need to heat or cool part of it.
Consider, then, whether you are heating and cooling your whole house — if so, this can be a massive waste of energy and a major expense. It's important to minimize the energy your unit expends, so if you are unable to upgrade your unit to a zone-enabled model, you can run your HVAC selectively and be sure that you turn it off when you are not home. This is the best way to minimize energy usage for units that are designed to heat and cool an entire home.
7. Pay Attention to Humidity in the Air
If you get a slightly clammy feeling inside, even when the AC is running, you might be dealing with an unfortunate case of indoor humidity. This is uncomfortable, to say the least, but it's also costly and indicative of a potential problem with your unit's energy efficiency. Your HVAC unit, when functioning correctly, should be able to mitigate both the heat and humidity in your home by condensing moisture with its evaporator coils. If this is not happening, there may be a problem with the evaporator coils or another part of your unit.
Another potential culprit of high humidity is an incorrect refrigerant charge or dirt and debris in the evaporator coils. Regardless of what the cause is, the result is that your HVAC unit will have to work harder in order to compensate for the problem, and this will waste precious energy. The energy loss will cause your bills to go up, too, so it's best to get it fixed as soon as possible!
8. Add Up the Cost of Repairs and Replacements
When you're assessing the energy efficiency of your HVAC unit, it's wise to take a look at all of the repairs and replaced parts you've had to invest in recently. Do you find yourself calling an HVAC service regularly? Are the bills adding up? If you answered yes to these questions, and you suspect that your unit may not be running at optimal efficiency, you are probably correct. An ongoing need for maintenance and repair means that there's likely a bigger underlying issue causing your unit to act up, and this unit is more than likely compromising its energy efficiency, too.
The most effective way to prevent the accumulation of expensive repairs is to invest in regular maintenance. Prevention is the best medicine, and catching problems before they worsen can save you a lot in the long run. A qualified AC repair Ballwin MO service can help you address energy concerns and ensure that your unit is running as efficiently as possible. Full-service maintenance is the best investment you can make.
9. Look at the SEER Rating of Your Unit
Last but not least, one of the easiest ways to assess the energy efficiency of your unit is to look at its SEER rating. SEER stands for seasonal energy efficiency ratio, and it indicates the cooling output of an HVAC unit divided by the energy consumption. The minimum standard SEER rating is 13, which is likely assigned to older and less efficient units. The highest possible rating is a 25, which is typically assigned to industrial-strength units that are designed for heavy-duty use.
You can usually find the SEER rating of your unit by locating a yellow and black sticker with Energyguide information. It will tell you the SEER rating your unit has been assigned. If the sticker is no longer intact, or if you cannot find it, look in the manual for this information. Manuals for most HVAC units can be found online by searching for the manufacturer and model name.
Solutions for HVAC Energy Efficiency Problems
Energy efficiency has become something of a buzzphrase in recent years along with substantial efforts to go green and minimize waste. Of course, you want to be environmentally friendly, but you're probably also concerned about your bills, too. An energy inefficient HVAC unit will quickly become costly if the problem is not addressed or the unit is not replaced. Investing in AC repair Ballwin MO is the easiest way to take care of any of the aforementioned problems and ensure that your unit is in good shape.
In addition to HVAC units, Advantage Air LLC services heat pumps, water heaters, furnaces, and air conditioners, so you can count on us for all of your heating and cooling needs.
Reach out to us online or call (636) 230-5572 for more information on how we can care for your HVAC and help you maximize your home's energy efficiency.
Common AC Repair Issues Ballwin Homeowners Face
Common AC Repair Issues Ballwin Homeowners Face
During the summer months, homeowners in Ballwin and the surrounding communities rely on their air conditioners to run efficiently. A broken air conditioner in the height of the summer isn't just uncomfortable, it can be dangerous to those with health conditions or to the elderly. Luckily, at Advantage Air, we take pride in delivering top AC repair Ballwin MO services to our customers. Home comfort is key, and with a functioning air conditioning system, you and your family can stay cool and content all summer long. Here are some of the most common problems homeowners have with their AC units that we fix. 
High Utility Bills
The issue of high utility bills is becoming more of a problem for most homeowners. Energy costs have been rising for the past few years, and the air conditioner uses a lot of energy resources when the temperatures rise outside in the summer. More people are trying to figure out how to lower their utility bills and save their cash. If the energy bill is suddenly much higher than usual in the summer when your air conditioner is running, there may be a mechanical problem in the unit that needs to be fixed. A sudden change in your energy bill may mean that there is something wrong with the unit and it is working harder than it needs to. Our team can come out and take a look at the system to determine the cause of the energy loss.
Another common issue for nearly all homeowners is the constant quest to lower their utility bills and make their air conditioner more efficient. First, it's important to make sure your unit is maintained and serviced each year before the summer starts so any problems can be repaired. Homeowners can help improve their air conditioner's efficiency by regularly changing their air filters in their units as well. Outside of the actual unit, there are other things you can do around the home to improve efficiency. Consider installing ceiling fans in the main rooms to get more air circulating and boost the air conditioner's performance. Additionally, go around the entire home and seal up any gaps or leaks around windows and doors to keep the cold air from escaping. A smart thermostat that you can program is another great way to improve your air conditioner's efficiency.
Water Leaks
Another common repair call that our team gets for air conditioners is for water leaks. Frantic homeowners have called our staff after seeing water dripping or leaking inside of the home or outside next to the unit. When water is leaking inside of your home, it can be alarming. The first thing to do is to turn your heating and air conditioning unit off to prevent any further damage. Indoor water leaks related to the air conditioner may be due to several causes. Sometimes, a dirty air filter is preventing the air conditioner from properly draining. Another cause could be a clogged drain line. Our team may also notice your unit is low on cooling refrigerant, which could lead to a leak. Additionally, an older unit may leak due to a damaged or rusty drain pan. 
Water leaking outside of the home near the air conditioning unit may point to other problems with the system. The outdoor component of your air conditioning unit is called the condenser. It's normal to see a small puddle of water periodically near your outdoor AC unit. If you see more than a puddle on a regular basis, there may be an issue with the system that needs repair. Outdoor leaks may happen if the temperature outside is cold and your unit is running. In some cases, the unit may even freeze up if the temperatures outside are cold enough. Additionally, if the air filter is clogged, the drain line is backed up or there isn't enough refrigerant, the outdoor unit may also experience leaks.
No Power
One of the worst situations that could happen in a summer heatwave is your air conditioner could shut off completely. When your AC unit has no power whatsoever, you can turn to our team to help diagnose and fix the issue. There are many different reasons why an AC unit may shut off or not turn on. One possibility that could make your AC shut down is the air filter. If the filter is extremely clogged with dust, dirt and debris, it could impact your entire system.   
Another reason for an AC shut down is a broken motor inside of the unit. This is what powers your unit and pushes the air out and around your home. We can solve the problem by fixing your motor or replacing your entire unit if needed. Air conditioning units may also shut down if the condenser line is dirty and clogged. We would need to come in and drain the line to get your AC unit back in working order. Refrigerant leaks, rusted or broken evaporation coils or a broken thermostat may also cause your AC to shut off.
No Cold Air
Some homeowners may have issues with their air conditioner only blowing out hot air instead of the refreshing cold air they need in the summer. When your AC unit is not delivering cool air to your home, there may be something wrong with the cooling components. The fan may still be operational if the air is blowing from the vents in this situation. The first thing to check is if you closed any vents off during the winter in your home to conserve energy. Sometimes, closed-up vents may lead to your air conditioner's malfunction. Next, check the air filter and make sure it's fresh and clean. 
If the AC is still blowing hot air, it's best to call the professionals in to take a look at the HVAC system. In this type of situation, there are several possible causes. One problem that makes your AC not cool effectively is when the unit is low on refrigerant or there is a leak. It could also be a problem with the evaporation coils in the compressor. Warm air from the AC unit may also be a result of a loss of power to the condenser unit or a malfunctioning thermostat.
Thermostat Issues
The thermostat is another big part of the AC unit's effectiveness. When your thermostat is not working properly, it can cause serious issues throughout your home. If your thermostat is older, it's time to replace it with a more efficient, smart thermostat that you can program and set up a cooling schedule. This can help lower your energy bill and make your AC work a little less while still keeping your indoor space cool and comfortable.
If your thermostat is newer and not working properly, it could be several different things. You may need to replace the batteries in your thermostat so it comes back to life if it's not responding. If the batteries are good and there is a discrepancy in your home's temperature and the thermostat's reading, you may need to position the device in a different place. Some thermostats are installed in a hidden spot that doesn't reflect the whole house temperature. Your thermostat could also be problematic if it was programmed incorrectly. Our team can help you navigate the challenges of a programmable smart thermostat and give you tips to keep your AC going strong. 
Clogged Ducts
The AC unit isn't the only part of your home that helps make your air conditioning cold and consistent. Your home's air ducts and their condition can also make a big difference in how comfortable the rooms feel around your house. If you notice some differences in the temperature in various rooms of your home, it may be due to your air ducts being clogged. Over time, the air ducts may become clogged with dust, dander, dirt and debris. If your home is older, the debris clogging the ducts may be substantial. Just like replacing your air filter every month or two, you also need to periodically have your air ducts cleaned out to refresh your system and make it more efficient. In homes with young children, older adults and people with health issues, air duct cleaning is even more important.
First, make sure you didn't accidentally close off any air vents in the rooms that feel too hot. If all of the vents are open throughout the home and some rooms still feel too hot, you may need to have our team come out and take a look. One option is to have your air ducts cleaned out and cleared of any dust or dirt to open up the airflow and get more cool air redirected into the rooms. A number of home layouts may leave rooms with only one inefficient vent. If the room is large, the single vent may not be enough to effectively cool the room. Some homeowners may decide to reconfigure their venting system and add extra vents to fight this issue or they may need to replace their AC unit if it's older and not up to the task.
Fan Problems
The fan in your AC unit's compressor is also essential to its operation. If your fan suddenly stops spinning, you'll need a pro to come and check it out and diagnose the issue. Sometimes, the AC may still be running even if the fan is not spinning. This needs to be fixed as soon as possible because the home won't be able to get properly cooled without the fan. In this case, the AC compressor's belt may have malfunctioned. The belt could have slipped off or torn, causing the fan to stop turning. An HVAC technician from our team can come out to replace or fix the belt and get the fan operational again. 
The fan can also stop turning if the AC unit's motor breaks. Fan motors can become overworked if the unit isn't properly serviced or maintained each year. Replacing a motor may mean the homeowner will have to invest in an entirely new AC unit, so it's important to get a yearly inspection on the HVAC system to prevent serious malfunctions. It could also be a broken capacitor. Inside the AC unit, there may be more than one capacitor. If one of these essential parts stops working, it could impact the fan and need replacement.
Circuit Breaker Tripping
If your AC is running smoothly for a few minutes but then suddenly stops and trips your home's circuit breaker, there's a problem. Some homeowners may try to fix the problem on their own by resetting the circuit breaker and turning everything on again. For an isolated incident, this may be fine, but in many cases, there may be a root cause of a circuit breaker that is getting tripped by your air conditioner. One potential cause may be your home's electrical panel and capacity. If you recently got a new HVAC unit, it's important for your technician to make sure your electrical panel is capable of handling the new unit's amps. If not, your technician may need help from an electrician. 
The unit may also trip the breaker for other various reasons not related to the electrical panel and your home's service. The condenser outside may be clogged with leaves, branches, grass or other debris, which could send a surge and trip the breaker. Additionally, other issues with the unit, such as a dirty air filter, clogged drainage line or broken motor may trip the circuit breaker. Some units trip the breaker if the compressor is grounded. To prevent serious damage to the AC unit, damage to the home or an electrical fire, it's vital to call our HVAC technicians for repair in St Louis. It's never wise to try to fix the problem yourself, especially when electrical issues are present.
Having an operational AC unit is essential in the Ballwin area during the summer heat for home comfort. If your AC is experiencing some problems and you're not sure how to fix it, call our team to help. We can come out and solve AC issues, install a new unit or give homeowners tips about how to maximize their AC and make their home more energy-efficient.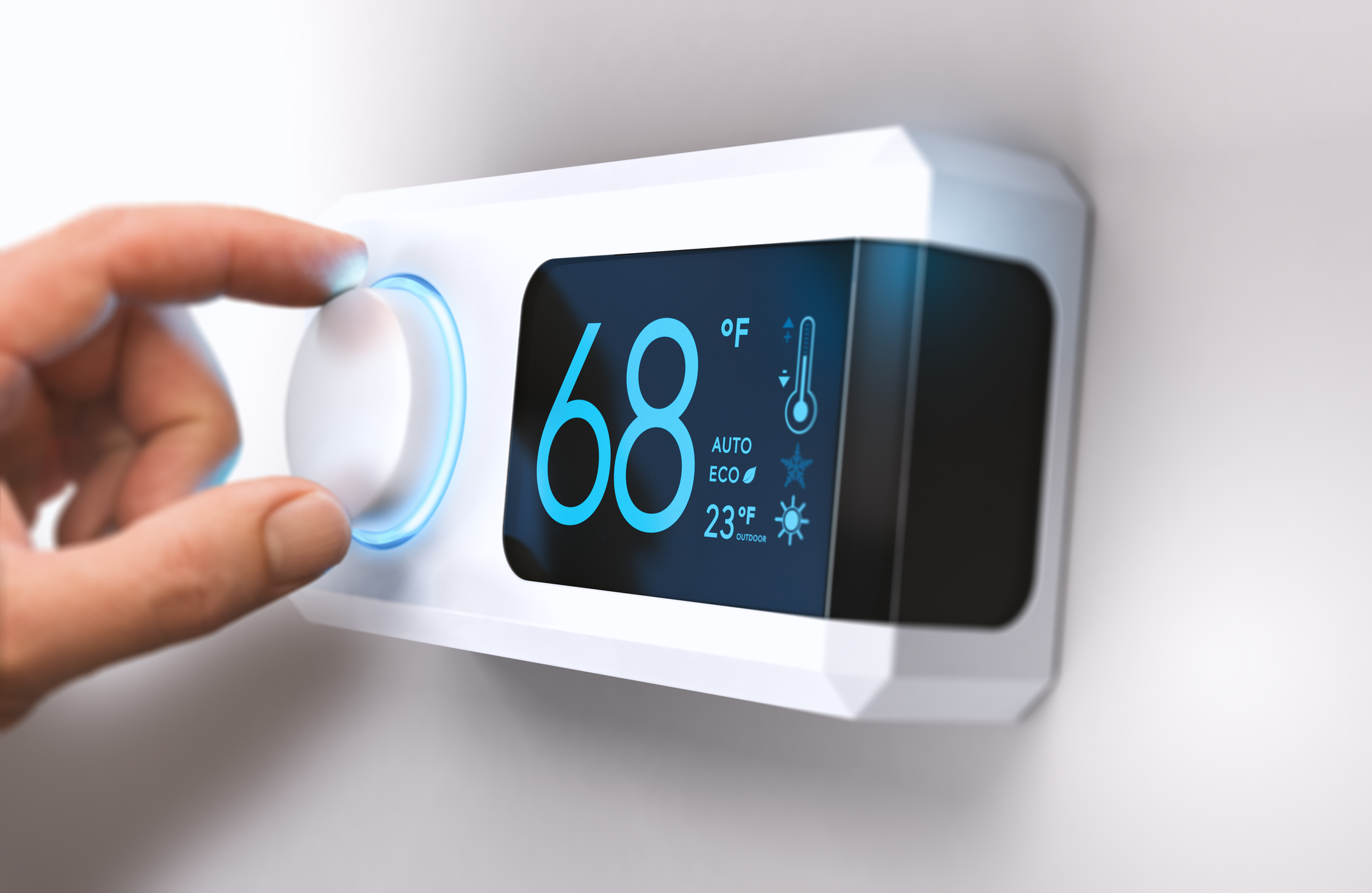 Reasons To Tend to Furnace Maintenance in the Summer
During the warmest months of the year, you're likely more interested in getting outside and planning a family vacation rather than tending to your home's furnace. After all, you have a few months before you use your heater. Advantage Air specializes in AC repair Ballwin MO, but we also want to do everything we can to help you take proper care of your furnace to maximize home comfort throughout the year. Here's why we think you should prioritize furnace maintenance during the summer.
Appliance Longevity
Your HVAC system likely cost you a pretty penny, so it makes sense to do all you can to get as much use from the appliance as possible. Keeping up with furnace maintenance helps with that goal by boosting overall longevity. While regular maintenance doesn't let you avoid every complication, it may help keep minor issues from blossoming into major problems.
Energy Efficiency
To reduce your environmental footprint and do your part to protect the environment, take steps to boost your major appliances' energy efficiency. Time inhibits your furnace's overall performance, which may result in it working harder than necessary to keep you and your family comfortable. Scheduled tune-ups and maintenance ensure your unit has a clean filter, lubricated components and a clean system, which contributes to efficient operation.
Reduce Repair Costs
During a maintenance visit, we thoroughly inspect your furnace for existing issues. Our technicians alert you of problems they notice, allowing you to get ahead of them before they become more expensive.
Warranty Protection
Is your furnace still under warranty? If so, you may need to maintain it regularly to protect that coverage. Let us help take care of your furnace to make sure you don't bear financial responsibility for breakdowns or repairs normally covered under the warranty. We also recommend keeping records of annual tune-ups in case you need them for covered repairs.
There's still time to tend to your furnace before temperatures dip. Contact an Advantage Air representative to schedule seasonal maintenance and a tune-up.
Your Comprehensive Guide to AC Repair Ballwin MO Services
Do you feel confident in your ability to keep your air conditioning unit well-maintained so it doesn't break down at the most inconvenient times throughout the year? Do you think you can recognize the most common signs of problems with your AC unit so you can schedule AC repair Ballwin MO services before the problem gets worse? If not, don't worry. You're like many homeowners who don't know a lot about the different working parts in their air conditioning systems.
Fortunately, you don't have to know everything there is to know about your HVAC system because the expert repair technicians here at Advantage Air are standing by to help you with all your AC installation and repair needs. Here's your comprehensive guide to AC repair Ballwin MO services, and how to tell when you may need them.
What To Expect From Your Air Conditioner's Lifespan
Every homeowner should expect to replace his or her HVAC system at some point in life. Though it would be nice, there is no air conditioning system in existence that has the capability of lasting forever. Like every other appliance in your home, your air conditioning system will eventually need to be replaced (though we'll do everything we can to keep repairing it as long as that course of action makes sense).
It's pretty hard to predict how long an HVAC system will last, because there are a lot of factors that go into such a prediction, such as the brand, how much it is used, and whether or not it is properly maintained. But in most cases, a quality air conditioning system can be expected to last anywhere between 15 to 25 years.
The closer an HVAC system gets to the end of its lifespan, the more likely it is to start developing issues and needing repairs more frequently. Eventually, repairs will be needed so frequently that it will probably make more sense to just replace the unit altogether. If you're not sure how to recognize whether it's time to make another service call or replace your AC unit, don't worry! We'll be happy to come out and inspect your HVAC system and give you our professional recommendation.
Why Regular AC Maintenance Is Important
Regular maintenance is essential for the long-term functionality and efficiency of your AC unit. Just as your vehicle needs to be properly maintained in order to avoid unnecessary breakdowns, your central air system also needs to be maintained.
The good news is that there are some pretty simple things any homeowner can do to maintain their HVAC systems. Here are a few suggestions:
Change your air filters once a month. If it's hard to remember to do this, schedule it into your calendar.
Use a soft-bristled cleaning brush to clean the air conditioner coils. On central AC units, you can find the coils on the outdoor condenser unit. Just remove the access panel and gently brush the coils with a cleaning brush. You may find some surprising things in there, such as cobwebs or fallen leaves.
Inspect the AC unit for bent coil fins. These are thin strips made from aluminum that run parallel to each other. They are typically adjacent to the unit's copper coils. Coil fins can get bent fairly easily due to their size and location. When they bend, they block airflow through the coils and make it harder for your AC system to work efficiently. If you see any bent portions, use a fin comb to gently bend them back into place. You can find a fin comb at any AC wholesaler.
Cover your outdoor unit in the winter months. When the weather is cold and you don't expect to use your AC system, cover the outdoor unit with a tarp to protect it from ice, snow, and debris. Don't use a plastic cover that could potentially trap moisture inside the unit and damage it.
In addition to these easy maintenance projects, homeowners in St. Louis can also protect air conditioners by making sure all air registers are kept open and clear of debris. This will help facilitate optimal airflow.
When you maintain your AC system, you minimize your chances of experiencing major issues that require expensive AC repair service. A well-maintained air conditioning system is also better at keeping energy bills low.
Different Parts of Your Air Conditioning System and What They Do
If you want to learn more about keeping your air conditioner in good working order, you should familiarize yourself with its various parts and what they do. Most standard air conditioning units have the following major parts:
Fan
Compressor
Motor
Coils
Chemical refrigerant
Control boards
The fan is pretty self-explanatory. It blows the cooled air through your home to bring the temperature down to the desired level. The fan can also be used without chemical refrigerant to cool your home down simply by pumping air through it. Some homeowners use only their AC fans in the spring and fall when the weather is not hot enough to require the use of refrigerant.
The compressor in your air conditioner is located in the outdoor unit. It works to circulate the refrigerant through the indoor and outdoor coils of your AC system. Electricity powers both the fans and the compressor, though the compressor is necessary to deliver the refrigerant to the fans.
The AC motor delivers power in the form of electricity to the compressor. Fan motors also work to extract heat from the outdoor coil while simultaneously using the indoor coil to blow cool air throughout your home.
Your air conditioner has coils that are located within both the indoor and outdoor units. These coils remove heat from the air that enters your home through the doors and windows. They release that unwanted hot air outside. They also help to distribute cool air to your home.
The chemical refrigerant in your air conditioning system is what you have to thank for that amazing cool breeze you feel blowing throughout your house in the summer. The refrigerant passes through your AC system's indoor coil, then evaporates into vapor. Once it's vaporized, the refrigerant is pushed by the fan through the ducts inside your home. This helps lower the temperature in your home and make it more comfortable.
Your AC system's control boards help control all the functions of your AC system. If your control board gets broken or damaged, it will fail to send the right signals to the rest of the components and your HVAC system won't work properly.
How To Tell If Your AC System Needs Repairs
Your AC system will almost always give you some hints that it needs repairs before it breaks down completely. If you want to know when to schedule repairs and maintenance, you need to keep an eye out for the following indications of a problem:
Only warm air blows through your home, even when you turn the temperature on the thermostat way down. This could be an indication that your thermostat isn't working or that your compressor needs repairs.
When your AC system turns on, it only pushes out minimal airflow and turns on more frequently than it should. Often, this problem arises when there's a physical blockage in your home's ductwork. There could also be a broken motor or clogged air filter.
Your AC unit is leaking water or refrigerant. If you notice any leaks in or around your AC unit, act right away. This is a serious issue that should be addressed immediately, as leaks can cause structural issues to your home.
You hear strange noises coming from your AC unit when it's operating (such as clicking or clanging sounds). It isn't unusual for AC systems to develop strange noises when an internal part comes loose. However, strange sounds could also be an indication of a serious malfunction or other problem that requires an immediate solution.
Your home feels exceptionally humid even when the air conditioner is on. When an air conditioning system is working properly, your home should never feel strangely humid. If it does, call us and we'll come troubleshoot the issue for you and provide you with a service recommendation.
You smell weird odors coming from your vents or air conditioning system. Bad odors can be an indication of mold development or other microbial growth. Cleaning the ducts or using an ultraviolet lamp to treat the affected area may help.
These common problems are all pretty good indications that you need to have someone come out and provide you with AC repair Ballwin MO services. The sooner you schedule your appointment, the sooner you'll be able to get the issue solved so you can start enjoying the benefits of a well-functioning air conditioning system again. And don't forget, promptly scheduling necessary AC repairs may help you avoid more expensive repairs down the road.
Services Offered at Advantage Air
Here at Advantage Air, we like to be a one-stop destination for all your air conditioning service and repair needs. We offer a broad range of services to residents in St. Louis, Ballwin, MO, and surrounding areas. Call us when you need:
HVAC installation
HVAC repair
HVAC maintenance
HVAC replacement
AC replacement
Furnace repair
Air filtration services
Air sealing service
Attic insulation installation
Furnace replacement
We offer same-day service in emergency situations because we don't think any homeowner should be stuck with a broken-down AC system. We also offer air conditioning services to commercial businesses. Our primary goal is to help homeowners and building owners maintain cool and comfortable indoor environments. We do this by making sure their air conditioning systems always work the way they should.
Why You Should Choose Us for Your Air Conditioning Service Needs
We know you have a lot of choices when it comes to AC repair Ballwin MO services. But we're confident that once you call us, you'll never want to call another company for all your HVAC maintenance and service needs. Here are a few reasons why residents and business owners in the Ballwin area trust us to take care of their HVAC service needs:
We have more than 20 years of experience providing exceptional HVAC services.
We have a 4.8 rating on Google, thanks to the feedback of our happy and loyal customers.
We offer same-day emergency services as needed
We offer a heating & cooling program on qualifying purchases. Some of your replacement parts may qualify for an Ameren Missouri Rebate.
We offer top-of-the-line customer service.
We know how to handle the most complex problems with various HVAC systems.
We provide complete summer check-up prices for an affordable price to our yearly maintenance plan members.
We service a variety of HVAC manufacturers, including Honeywell, Bryant, Amana, and Payne.
If you're still not convinced that we're the most trusted provider of HVAC repair and maintenance services in your area, just check out some of our customer testimonials online. You'll find real stories from people whose lives have been improved thanks to our prompt and efficient HVAC repair and replacement services. We'd love to provide you with those same benefits!
Contact Us To Schedule an Appointment
When it comes to saving money on AC repair Ballwin MO services, the key is to schedule your service at the first sign of a problem. That way you can get any issues diagnosed and handled before they get out of control or lead to a full breakdown of your unit. Though repairs cost money, they're much more affordable than replacing your entire unit because you let known problems continue too long and negatively impact your AC's lifespan.
If you're ready to schedule regular air conditioning maintenance services, we want to hear from you! We can get your services scheduled on an annual basis so you always know when to expect us. It's a well-known fact that adhering to a strict maintenance schedule can help your air conditioning system last as long as possible. To learn more about the maintenance services we offer or to schedule your emergency AC repair service, contact us today.