Tips for Troubleshooting Common AC Problems
If something goes wrong with your air conditioner in the summer, your home can quickly start to feel more like the Sahara Desert than a relaxing place to retreat from the weather. Here at Advantage Air, we offer AC repair Des Peres MO. However, your heating and cooling system may only need some minor maintenance instead of extensive repairs. Here's how to troubleshoot some of the most common AC problems you may encounter as a homeowner.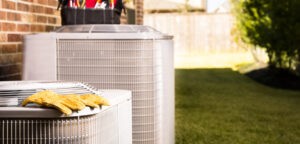 Air Flow Problems
If you're having issues with air flow through your AC units, you may simply have a dirty air filter. Here are some things you may want to check for before you call us for a furnace and AC repair appointment in St Louis MO. All of these problems are common indications that your air filter needs replacement:
Low airflow from vents
Frozen evaporator coil
Rising energy bills
Hot or cold spots throughout your home
Ice on the refrigerant lines
If you see any of these problems, try replacing your air filter. If that doesn't solve the problem, let us know. We know how to quickly get to the bottom of most problems HVAC systems commonly have.
Broken or Malfunctioning Thermostat
Sometimes, when furnaces and AC systems seem to have problems, the real problem lies in the thermostat. If your thermostat is broken or malfunctioning, it may cause:
Hot or warm air coming from air vents even when you have the AC on
AC won't turn on at all
The problem may even be that you've forgotten to the turn the "heat" switch over to "cool" on your thermostat.
Schedule Your AC Repair Des Peres MO
There are many other, more serious problems heating and air conditioning systems can have. If your AC units make strange noises, produce strange smells or aren't working at all, let us know. We can also service your water heater and heat pump as needed. We love serving residents in Des Peres MO and the surrounding areas. Call us today to schedule your air conditioning repairs.
---
Top Reasons Why Your AC Freezes
Des Peres, Missouri, which is less than 20 miles away from St Louis MO, is famous for its hot summers. if your heating and air conditioning unit shuts down, you need AC repair Des Peres MO right away. At Advantage Air, we've been handling air conditioner repair for Des Peres residents such as yourself since 1999, so we know what to do to get you the replacement parts you need. Here are the most common problems we fix during each service call.
The Air Is Too Hot
Sometimes, your air conditioning system is pumping out air, but it's hot air, making your house even more humid and warm. To fix this issue, we look for obstacles in your vents, such as hair or rodents, and ensure that your filters are clear. We also check if your refrigerant levels are low.
The System Doesn't Work
If your central air should be running but you can't turn it on, we inspect your electrical system to see if your pressure switches and breakers are running correctly. We also look at your AC unit's start capacitor and compressor to figure out if they're overheated or broken. Finally, we check your thermostat's settings; if it's broken or you've chosen a higher temperature, the AC won't turn on.
The System Makes Noises
AC units don't make much noise when they're running properly, and if you hear rattling, buzzing, or thudding noises, it's time for air conditioning repairs. Unusual noises indicate a variety of problems:
Failed capacitators
Broken air handler belts
Fried wires
Broken compressors
Your Choice for Air Repair Des Peres MO
No matter what problems you're having with your AC unit, our team at Air Advantage is ready to help you cool things down. Call us at 636-230-5572 to set up your appointment and repairs.
How to Choose an AC Repair Company
If your air conditioning stops working, reaching out to a professional HVAC service is critical for keeping your home or business comfortable. The next time you need an AC repair in Des Peres MO, look for the following signs of a high-quality company before choosing a contractor.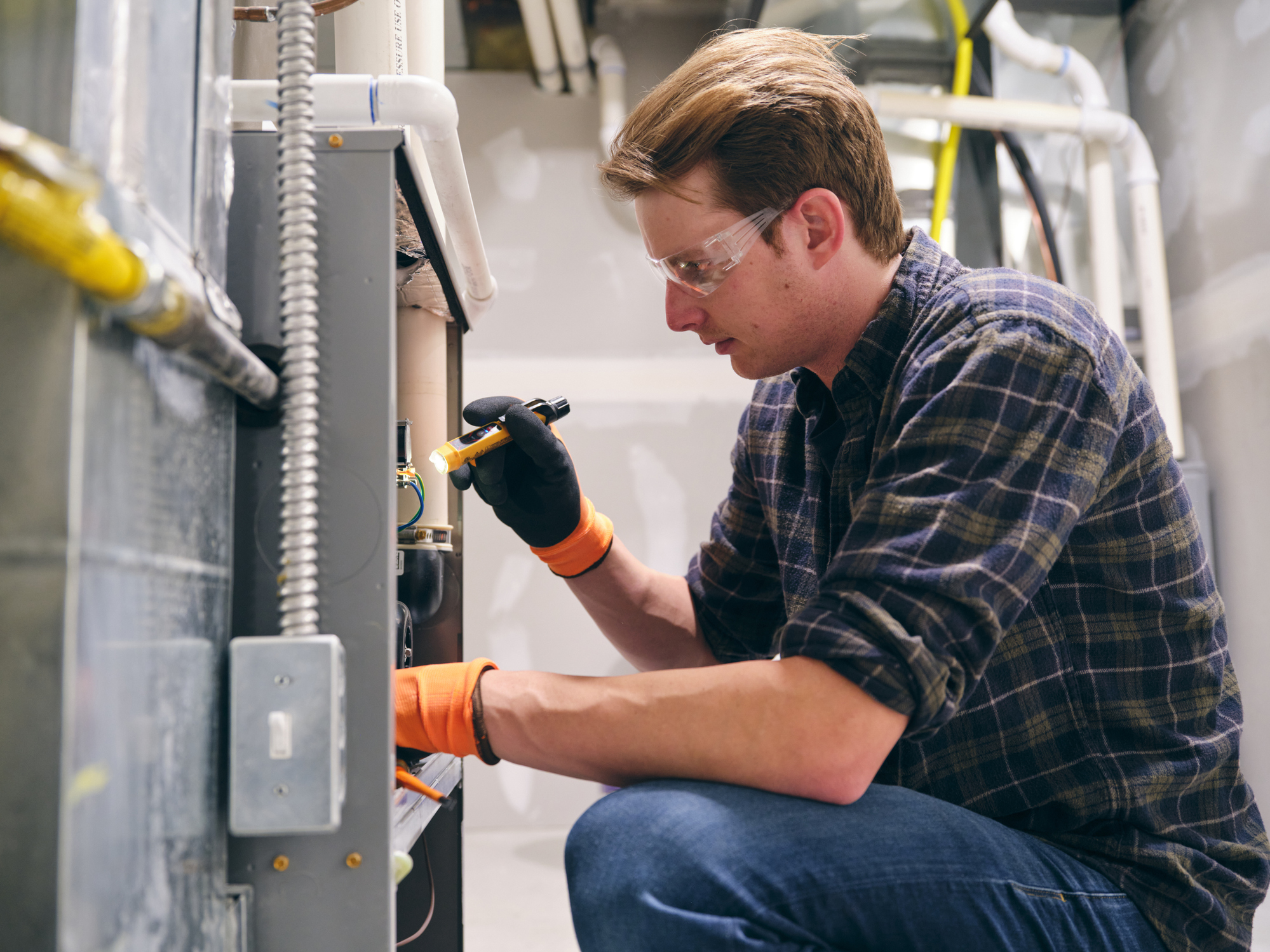 Experience
New companies and contractors are often good at what they do, but they present more of a risk because they don't have years of experience and referrals to back them up. Particularly if your heating and cooling system are old, it's safer to choose an established company.
Transparency
Hearing exactly what a company is going to do to your HVAC system is critical when you need air conditioning repair. A good HVAC contractor keeps you updated on his or her findings and lets you know before completing a service that comes with an up-charge.
Diverse Services
Most HVAC services are related to each other. Getting your AC inspected before the spring weather gets too warm is important, but so is having your furnace checked before the fall turns blustery. Sometimes, your AC is too broken to be replaced, so you need to find and install a replacement. Instead of choosing a separate contractor for all these HVAC services, find one that is licensed to perform all of them.
Local Services
If you live too far away from a company's base, it may take a while for your AC to get fixed. If you live in the St Louis area, look for an HVAC company that specializes in repairs in Des Peres and other local towns.
It's important to choose the right AC maintenance service to regain your cool after a breakdown. At Advantage Air, we're dedicated to providing high-quality services for businesses and homeowners alike.
To get your AC back in order, call us today at 636-230-5572 or set up an appointment online.
We Are the AC Repair Des Peres MO Company You Can Trust
Are you looking for an AC repair Des Peres MO company you can trust to take care of all your air conditioning system needs? You've found one! Here at Advantage Air, we take great pride in offering some of the most reliable AC repair services to residents of Des Peres, St. Louis, and surrounding areas. We pledge to always provide you with the highest level of care when you call us to repair your air conditioning system.
Services We Offer
When it comes to air conditioning repairs, there's nothing we can't do. Our highly skilled technicians know how to identify and fix problems with all types of AC systems. Our technicians are all certified and have gone through rigorous training processes to make sure they're prepared to handle any problem an air conditioning system might have. Here are some of the services we offer:
Air conditioning repairs
Air conditioning replacement
24/7 service
Improved energy-efficiency
Cleaner air
We can also set up a regular maintenance program for your AC units. That way you can always rest assured that your AC system will run correctly when you need it (instead of breaking down at the most inconvenient time). Regular maintenance helps prevent costly repairs in the future by keeping your AC system in tip-top shape all year long. Des Peres, MO has unpredictable weather at times, but that doesn't mean your AC system has to be unpredictable! We want to make sure it's always ready for use whenever you need it.
Contact Us Today
We firmly believe no one should ever be without functional air conditioning in their own homes. If your AC units are making strange noises, turning off and on too frequently, or not turning on at all, please call us today. We'll do everything we can to fit you into our service schedule as soon as possible. Cooler air is just a phone call away!