Furnace Repair Chesterfield MO
3 Signs You Need Furnace Repair in Chesterfield, MO
You rely on your home's heating system to keep you warm throughout the cold St. Charles County winters. Keeping an eye out for early signs of trouble can help ensure it does exactly that. If you notice any of these three signs, it may be time to schedule a furnace repair in Chesterfield, MO. At Advantage Air, we are committed to providing exceptional professional service for your HVAC system.
1. The Furnace Is Making Unusual Noises
Furnaces make a variety of sounds in the normal course of operation. However, if you have noticed new or unusual noises coming from your system, it could indicate trouble. If you hear gurgling, clanging, or hissing coming from the furnace or pipes, contact us at Advantage Air. We offer a wide range of HVAC services for St. Louis area homes and businesses including diagnostics to help identify the source of those odd sounds.
2. The Temperature Fluctuates
Heating systems are supposed to distribute warm air evenly throughout your home or business. When that doesn't happen, it can create pockets of hot or cold air that leave some rooms comfortable while others are either too hot or cold. Instead of constantly adjusting your thermostat, address the source of the problem: the furnace.
3. Your Utility Bills Have Skyrocketed
Unusually high utility bills may mean that your HVAC unit is working too hard to maintain a comfortable temperature.  If there are no other reasonable explanations for the spike in bills, it's probably time to schedule a furnace repair in Chesterfield, MO. While we can't eliminate your heating costs altogether, a furnace repair can help your system run efficiently so utility bills go back to more normal levels.
Whether you need repairs completed or you are thinking of installing a brand new heat pump or furnace, Advantage Air can help. Let our technicians perform a comprehensive evaluation of your system and help you make an informed decision about the best next steps. Contact us online or by calling 636.230.5572 today to learn more.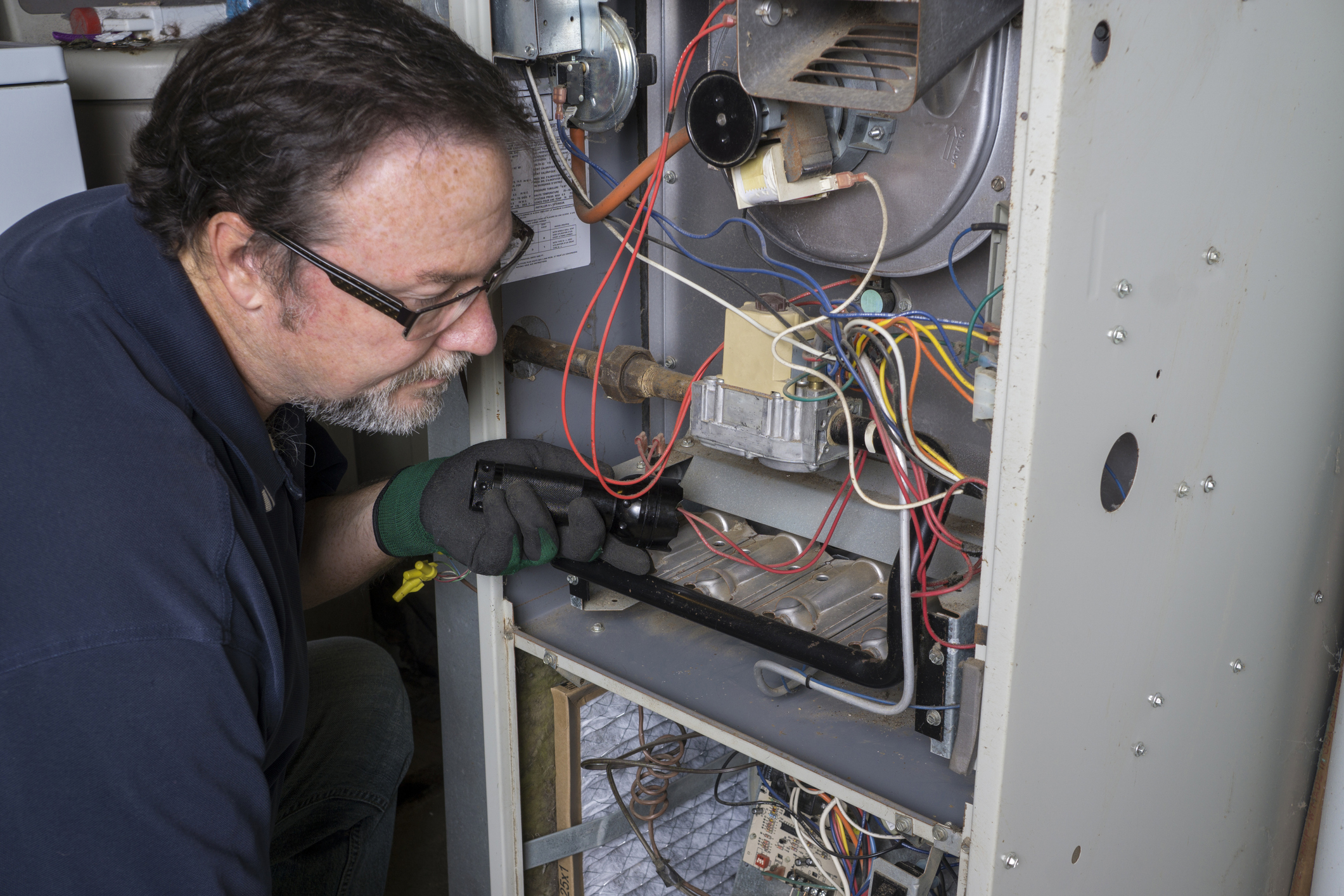 3 Signs You Need Professional Furnace Repair
Winters in St Louis MO can be harsh, so it's a good idea to make sure that your furnace is in top shape before cold weather sets in. Unfortunately, that doesn't guarantee you'll get through the winter without problems. If you notice any of these warning signs when you turn the heat on, contact our office for furnace repair Chesterfield MO homeowners can trust.
1. Uneven Heating
When it operates correctly, your HVAC system should provide even heating and cooling throughout your home. Uneven heating usually manifests as cool spots in certain rooms. It is easy to dismiss these as drafts or "just a chill," but that can be a big mistake. Instead, schedule diagnostic and repair services to find out what is causing the issue. In many cases, the culprit is a leaking air duct that is sending your home's valuable heat into a crawl space or basement.
2. Strange Noises
It is unrealistic to think your furnace will be completely silent; however, it shouldn't be loud enough to disrupt everyday life. If you notice new sounds coming from the furnace, or existing ones becoming louder or more persistent, it is time to have your heating system checked by a pro.
3. Poor Air Flow
Many furnaces, such as heat pumps, rely on forced air to distribute heat throughout a building. This air flows through ducts which, unfortunately, can become clogged over time, reducing airflow. If you do notice less warm air coming out of your vents, check to see if the filters are dirty. If that isn't the problem, have someone inspect the ducts to ensure they are clean and safe.
Professional Furnace Repair Chesterfield MO
Advantage Air has been providing high-quality, professional, and courteous heating and cooling service to customers in the St Louis area for more than 20 years. Our trained technicians can diagnose and repair most HVAC problems. Contact Advantage Air today to schedule your furnace repair.