Furnace Repair Des Peres MO
3 Possible Reasons Your Furnace Isn't Heating Your Home
There is nothing quite like the feeling of firing up the furnace, hoping for a hot flow of air, only to find that the heat isn't sufficiently warming your home. Heating failure can occur for many reasons. Whether furnace failure occurs from user error, or from the need for furnace repair in Des Peres, MO, we are here to help. See if one of these three common issues is preventing your furnace from heating your home. 
1. Incorrect Thermostat Settings
For many homeowners, operating the thermostat correctly isn't as straight forward as it sounds. If you need help adjusting the settings on your current home thermostat, or installing a brand new thermostat, our technicians would be happy to help. We can assist you with programming the settings that work best for your home, including the following:
Setting a furnace timer 
Distinguishing between "ON" and "AUTO"
Choosing a comfortable temperature for heating your whole home
2. Dirty HVAC System
Neglecting regular cleaning and maintenance of your furnace over the years commonly leads to poor heating throughout the home. A dirty furnace will not run as efficiently as a clean one. Additionally, avoiding scheduled cleanings may lead to a void on your manufacturer's warranty. HVAC systems require diligent care and regular maintenance to operate effectively. If dust and debris have accumulated in the filter, or you suspect other buildup in the system, ask about our HVAC cleaning services.
3. You Need Furnace Repair in Des Peres, MO
Regular care and maintenance aside, there are times when you will need critical furnace repairs performed to get your heat back up and running. We don't take these situations lightly. Our same-day availability will ensure you and your family have the warm and comfortable home you need to get through the harsh Missouri winters.
Work With A Trained HVAC Contractor
When furnace repairs are needed, it's best to leave the job to the professionals. Call or email Advantage Air today to get your furnace servicing or repair scheduled.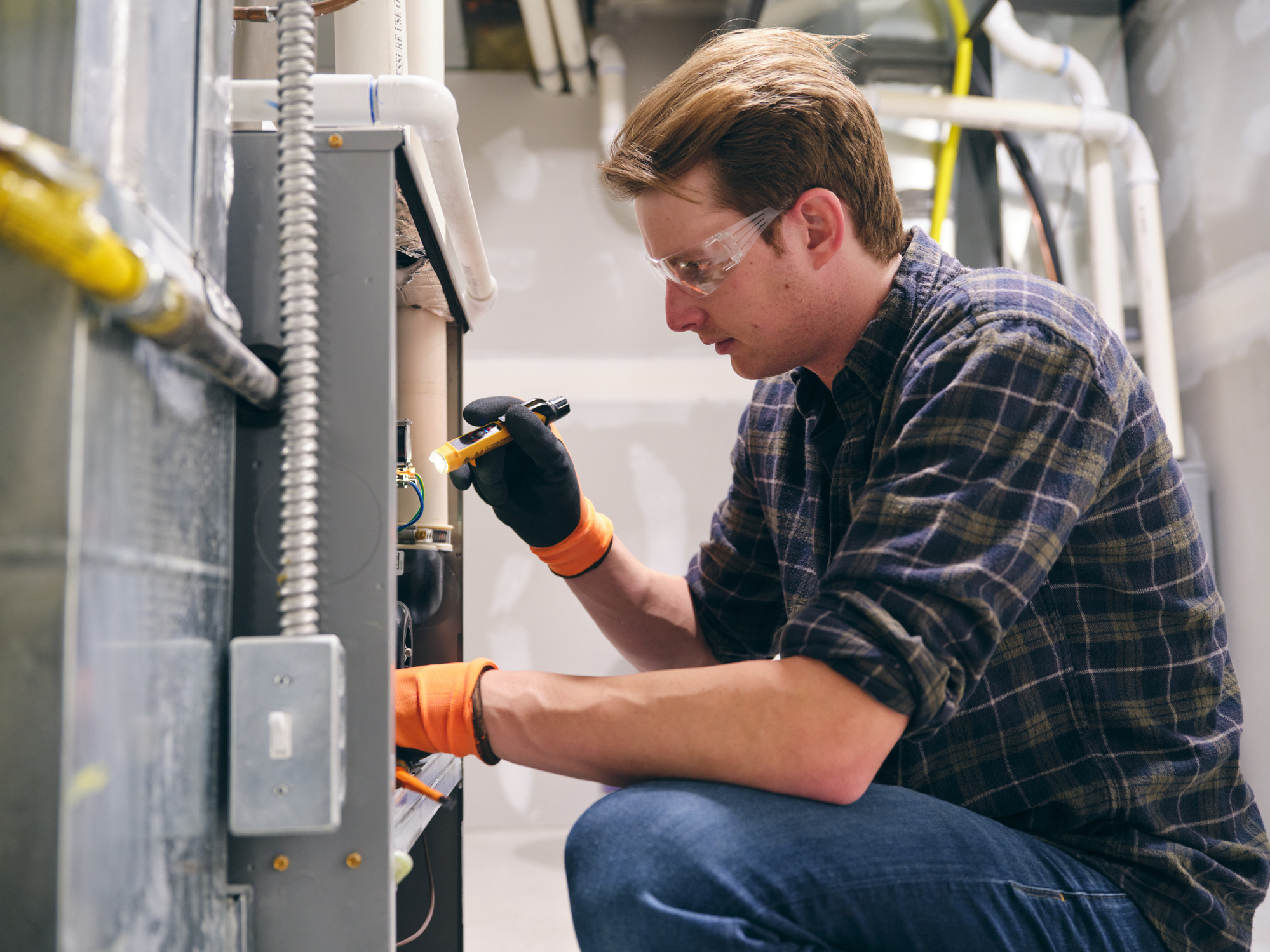 4 Tips for Worry-Free Furnace Maintenance
Keeping your furnace in good shape is something that's probably not at the top of your priority list, but it's important to make sure your heating system is maintained regularly to avoid costly repairs down the road. Our heating and air conditioning company provides full-service residential and commercial furnace repair Des Peres MO to help keep your home warm and comfortable year-round.
Here are a few simple ways to keep your furnace in optimal condition:
1. Change Air Filter Regularly
The air filter in your furnace should be replaced regularly in order to keep your furnace running as efficiently as possible, typically every one to three months. Timing varies so be sure to check the instructions on your filter for when to change it out.
2. Keep Your Furnace Clean
Making sure your furnace is clean helps keep it running as efficiently as possible. Check your furnace manual for specific cleaning instructions. Keeping the outside clear of dust and debris is important. You'll also want to make sure the blower assembly is clean, located right next to the air filter.
3. Check the Pilot Light
The pilot light on your furnace can tell you a lot about the condition of your furnace. A normal pilot light should be blue. If it is yellow or any other color it could be a sign that something is malfunctioning, in which case it's best to have a professional come and take look.
4. Schedule Annual Inspections
One of the most important things you can do to take care of your furnace is to schedule yearly inspections. A furnace repair professional can provide a thorough inspection to ensure your heating system is functioning properly and indoor air quality is healthy.
Contact Us Today
Our expert technicians are ready to provide quality service for your furnace repair in the greater St Louis MO area. If you're looking for a full-service heating and air conditioning company that will do a great job contact us today to schedule repair servicing, installation repair, or emergency services for your heating system.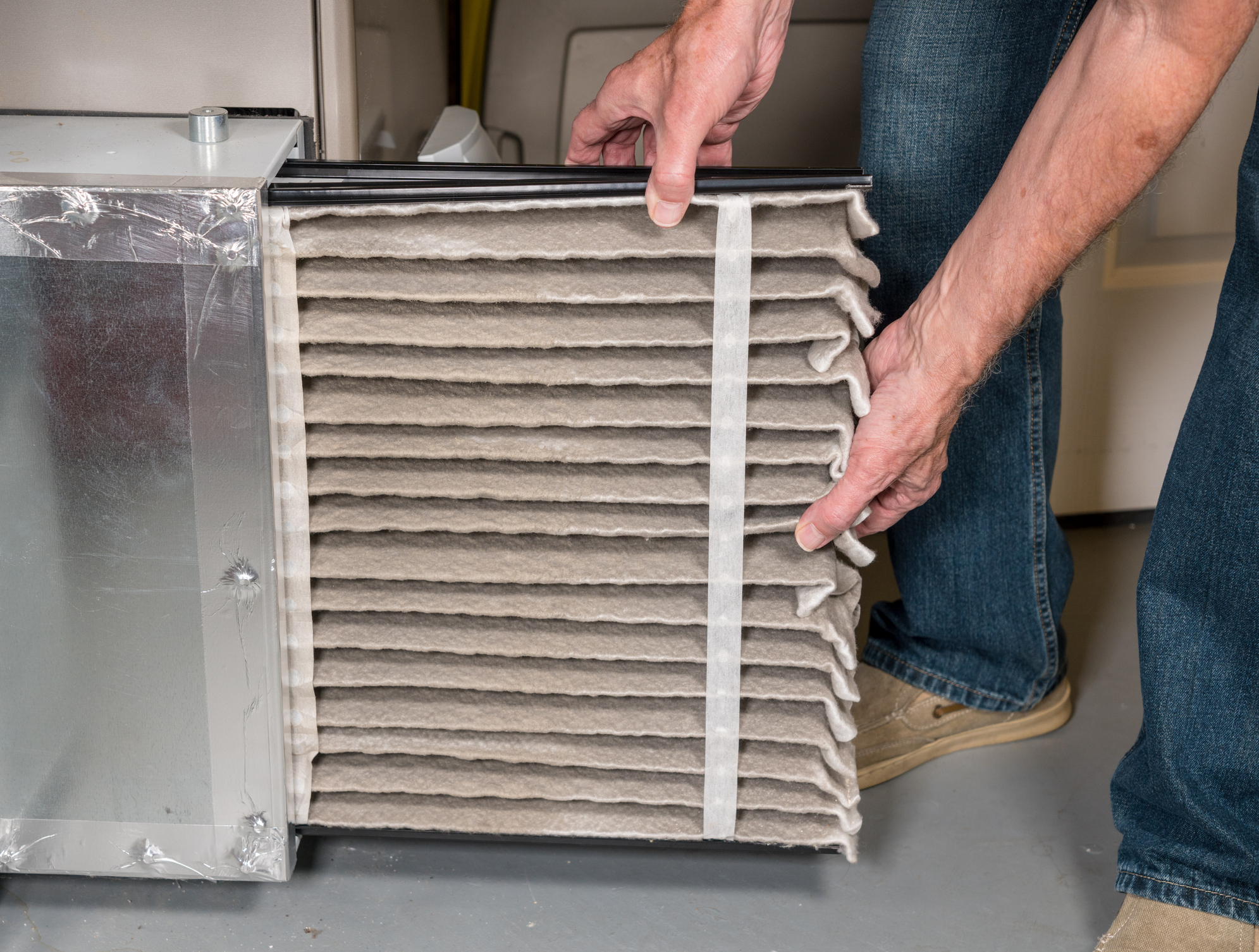 Top-Notch Furnace Repair Des Peres MO Services
When the furnace breaks down and you no longer have reliable heat, it's more than just an inconvenience. Lack of a heat source on a cold winter day can be dangerous to your health. Fortunately, you can rely on the professionals here at Advantage Air to provide you with quick and reliable furnace repair Des Peres MO services.
We are the number one provider of heating and cooling repairs in Des Peres. We'll come to check out your HVAC system and let you know if we recommend repairs or replacement. In cases when minor repairs are needed, we'll perform them quickly and efficiently. If your furnace needs major repairs, we'll let you know how much it will cost, as well as how much it will cost to get a brand-new furnace installed. If you have a very old furnace, sometimes it is worth the money to upgrade to a more reliable model that won't require constant repairs.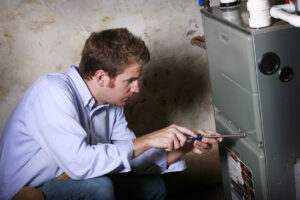 Our Services
We offer a wide variety of heating and cooling services in Des Peres, St. Louis, MO, and the greater St. Louis area. Call us when you need any of the following:
Furnace installation, maintenance, and repairs
Air conditioning installation, maintenance, and repairs
Attic insulation installation
Air sealing services
HVAC maintenance programs
Air filtration services
Commercial and residential services
We can also help you see if your heating and cooling replacement qualifies for the Ameren Missouri Rebate. We're all about helping our customers save money while providing them with exceptional customer service.
Schedule Your Furnace Repair Des Peres MO Service Today
Are you ready to schedule reliable furnace repair Des Peres MO services? Contact Advantage Air at your earliest convenience and we'll get you scheduled as quickly as possible. We look forward to restoring your furnace to reliable working order so you don't have to worry about being uncomfortably or dangerously cold this winter.